How it works
Fungal nail treatment
The ProtectAir fungal nail treatment is the only complete treatment on the market that protects against re-infection of your toenails in your shoes. The #1 reason fungal nails are so hard to cure, is because of continuous re-infection in
your own shoes!
Our fungal nail solution creates an environment in which fungi cannot survive. Combined with our shoe spray, it is the most effective treatment on the market today!
Shoe spray
1. Kills bacteria, fungi and viruses
Our products kill the bacteria that cause foot-odour. But that's not all!
Ever suffered from athlete's foot? Fungal Nail? Our products are tested & proven to kill fungi
Candida Albican
and
Trichophyton mentagrophytes
which are the primary cause of athlete's foot and Fungal Nail.
2. Eliminates smell
Our products eliminate smell. What does this mean? It means it succesfully removes the source that is causing the smell: bacteria!Bacteria, such as
Brevibacterium epidermidis
, are known to cause odour in shoes. According to several independent test reports,our products protects against Brevibacterium epidermidis.
3. Works for 10 days!
Nano-technology is at the heart of our productdevelopment. In the most demanding environments, like the medical field, a short-term disinfectantis not effectiveand even dangerous. With this in mind, our team set out to create a product that outperforms the competition by remaining active for up to 10 days!
How did they do it?
They created a formula that once applied to a surface, leaves an ultra-thin protective layer (invisible to the eye) that retains its bacteria-and-fungus-killing properties for an extended period.
Still skeptical? We can proof it!
Please
read below
to find (some of) our independent testreports.
How to use
Shoe Spray
1. Clean the surface
Before using ProtectAir shoespray in your shoes, boots or any other surface. Make sure the surface is clean from muck and dirt. For the best results (if possible): take insoles out of shoes, liners out of boots, turn gloves inside out.


2. Spray thoroughly
Make sure to spray thoroughly. Spray inside the shoe and make sure the toe-box and seams are sufficiently covered. For thicker, lined or padded fabrics, make sure the spray penetrates the materialfor optimal results.


3. Wait for 10 minutes
Allow the surface to dry before using. Although ProtectAir is 100% safe & bio-compatible, avoid contact with skin, eyes and do not breathe the spray


4. Repeat every 10 days
When using the spray for the first time on used shoes, it might not be able to fully penetrate the material during the first spray. Repeat the process above every 24-hrs until the smell is fully eliminated and then every 10 days to ensure the product stays fresh, bacteria, fungi and smell free!
Tested & approved
IBFE (Germany)
Effectiveness of anti-microbial and anti-fungal action of the product was tested according to ISO 846-1978 standard in shoes. Conclusion is that the product prevents the growth and development of the fungus Trichophyton mentagrophytes (causing athelete's foot) and the bacteria Brevibacterium epidermidis (causing 'foot-odour') were eliminated for 99.99% after treatment with the product.

Tests performed by: Dr. Thomas Jahns & Dr. Heiko Ewen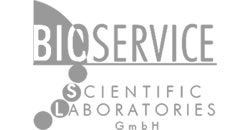 Bioservice Scientific Laboratories GmbH (Germany)
Acute dermal irritation/corrosion
Assessment of conformity with GLP Chemical-legislation directive 88/320/EEC
Test showed no clinical signs of toxicity were measured and no-dermal (skin) irritation was found.

Study conducted by: Dr. Ingrid Haist & team

Test for sensitization
Assessment of conformity with GLP Chemical-legislation directive 88/320/EEC
Test showed 100% bio-compatibility and showed no reaction at all.

Study conducted by: Dr. Ingrid Haist & Dr. med. R. Hanselmann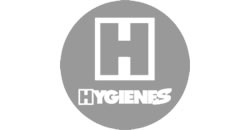 Hygienes (France)
Purpose of the study was to test the longevity (activity retention) of the anti-microbial/anti-bacterial effectiveness of the product in a hospital environment. Conclusion: this product show far superior activity retention than any other products currently used in hospitals.

Test conducted by: Dr Olivier Meunier - Laboratoire d'hygiène hospitalière Hôpitaux universitaires de Strasbourg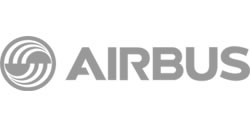 Airbus (USA)
Disinfectant for use in passenger & cargo compartments
Testing disinfecting properties under demanding circumstances in the aviation industry.
Several tests showed that the product is not harmful for any surface, even under the most demanding circumstances

Test conducted by Patricia D. Viani for SMI Inc. - the world's leader of aerospace materials testing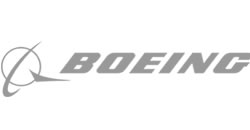 Boeing (USA)
Disinfectant for use in passenger & cargo compartments
Testing disinfecting properties under demanding circumstances in the aviation industry.
Several tests showed that the product is not harmful for any surface, even under the most demanding circumstances

Test conducted by Patricia D. Viani for SMI Inc. - the world's leader of aerospace materials testing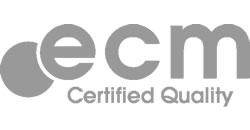 ecm (Germany)
Production Quality Assurance System Approval
Annex V of the Directive on Medical Devices 93/42/EEC validated the product is a disinfectant according to DIN EN ISO 1275 and 1040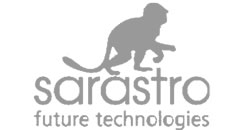 Sarastro (Germany)
Evaluation of effectiveness against adenovirus type 5
Test method according to EN14476:2005
Conclusion: effective against adenovirus type 5 after contact time of 1 minute

Test conducted by: Dr. Jochem Steinmann
Gazi University (Turkey)
Disinfectant action tests on plastic and glass surfaces for a duration of 10 days showed that the product kills all micro-organisms on each of the surfaces and subsequently kills all micro-organisms applied daily for 10 days.

Test conducted by: Prof. Dr. Nedim Sultan for the Faculty of Medicine, Department of Medical Microbiology, Ankara